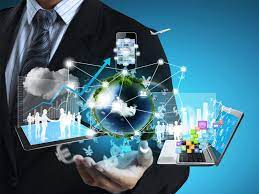 IT Consulting Services to Help You Grow Your IT Infrastructure in Dubai
Introduction:
Technology has become an integral part of businesses of all sizes, especially those based in Dubai. With the ever-increasing reliance on technology, the need for reliable IT support services is greater than ever before. Here's a look at how IT support services can benefIT businesses in Dubai.
Cost Savings
The cost savings associated with utilizing an outsourced team for your business's IT needs are considerable. When hiring an internal IT staff, companies must factor in salaries, benefits , and training costs — not to mention the time associated with finding and onboarding new employees. Outsourcing your IT needs can help you save money while ensuring that you have access to the most up-to-date technology and expertise.
Expertise & Experience
When Structured Cabling Dubai comes to technology, experience matters. An experienced team of professionals will be able to provide tailored solutions designed to meet your specific needs, as opposed to generic solutions that may not fit the bill. Plus, when IT comes to developing customized solutions for complex problems or issues with existing systems, having access to a knowledgeable team can make all the difference.
Time-Saving Solutions
Time is money, so why waste is IT trying to fix technical issues yourself? A professional IT support team can help you quickly identify issues and develop solutions that get you up and running as quickly as possible — without compromising data security or quality of service. This means less downtime for your business and more time spent focusing on what matters — growing your business!
Conclusion:
For businesses in Dubai looking for reliable IT support services that offer cost savings, expertise & experience along with time-saving solutions; there are many options available. Working with a reputable provider can help ensure that your Company's technology needs are met quickly and efficiently – allowing you more time and resources to focus on growing your business!